In September 2014 Microsoft Mobile, the newly re-branded Nokia Mobile division, revealed the Lumia 730/735 & the Lumia 830 to the world at IFA Berlin. The new Lumia 730 was marketed as a super selfie phone. Being the only phone in the Lumia lineup with the biggest front camera sensor and following the development of the Lumia 950 and 950 XL handsets, a Lumia 730 upgrade was long overdue. Microsoft thus started to work on its next iteration, but was this next iteration as much of a superman as the original Lumia 730?
To answer this questions, we got our hands on one of the few Lumia 750 prototypes that survived to this day. Meet Microsoft Guilin, the short-lived Lumia 730/735 successor.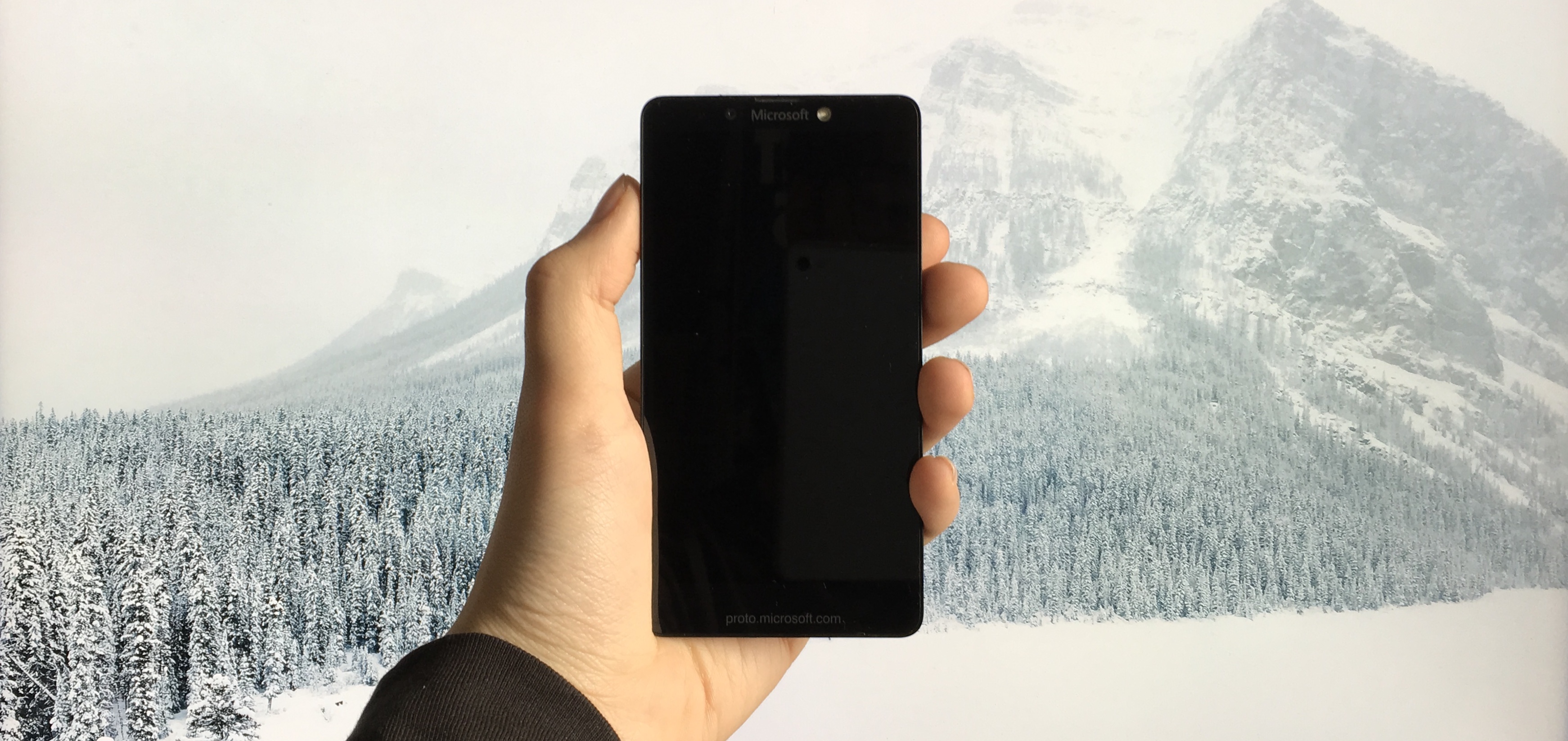 Specifications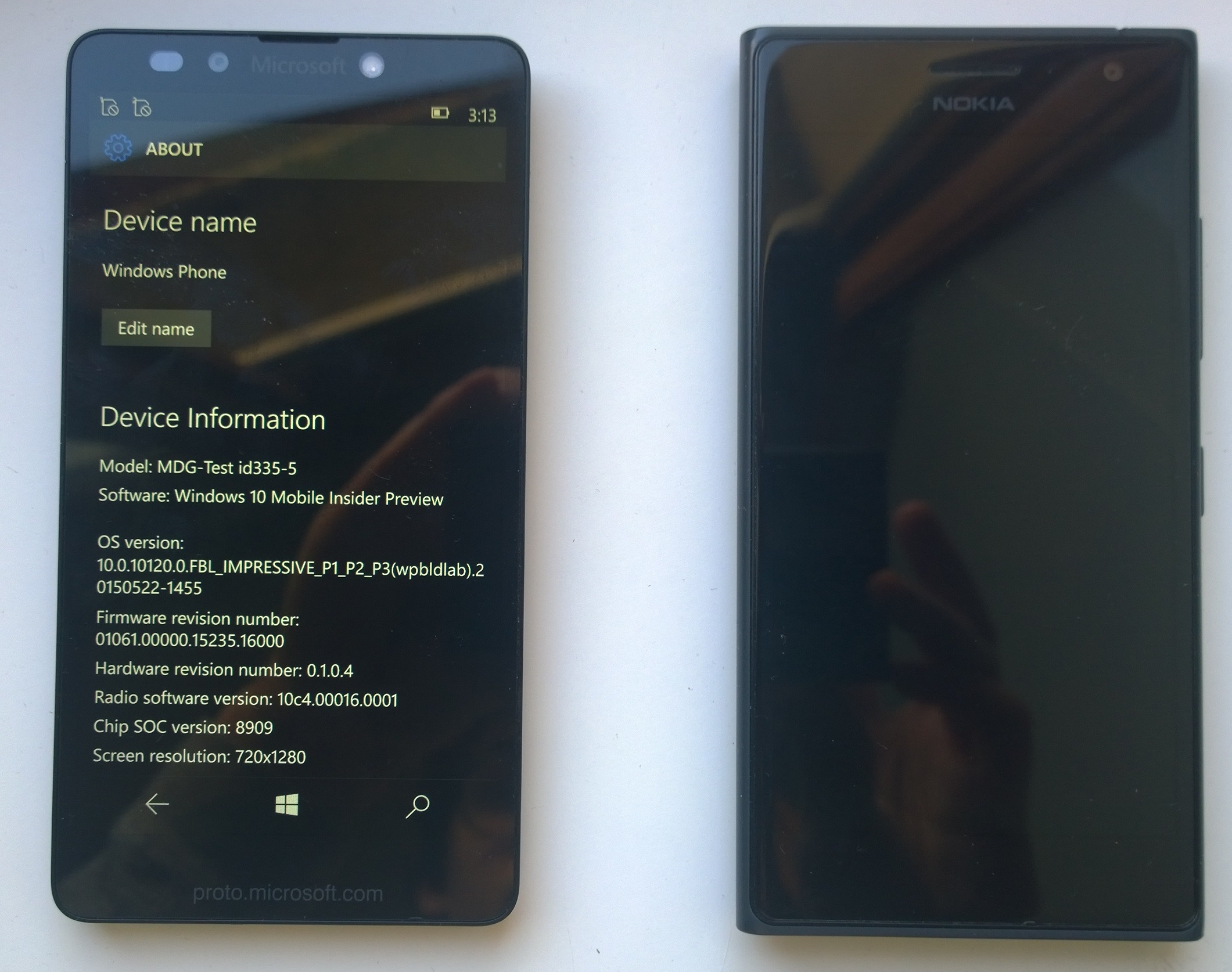 OS
Windows 10 Mobile
Display
1280 x 720
Rear camera
X MP
Front camera
X MP
Processor
Qualcomm Snapdragon 210 (MSM8909)
Storage
32 GB (expandable with microSD)
RAM
1 GB
Dimensions
5.19 x 2.79 x N/A in
Weight
120 g
Battery
BL-L4D (2020mAh 3.7V)
Connectivity
Micro USB Port
Bluetooth
Cellular (LTE single nano sim, non LTE dual micro sim)
The software
[URIS id=1527]
The Guilin prototype in our hands runs on Windows 10 Mobile Insider Preview build 10120 possibly revealing it was killed early in development. It features a series of internal test apps and an unfinished camera firmware.
By digging into the software we found some interesting details. This prototype was made for the Brazilian market. At the time Microsoft Mobile was investing in TV oriented features in Brazil and as a result this phone features a couple of TV test apps.
We can also confirm the software does have support for Glance screen, but we weren't able to enable it as there's no Glance Settings app installed. This is strange as Guilin does not have an AMOLED screen. Were they planning on a hardware upgrade later in development or just unfinished firmware?
The camera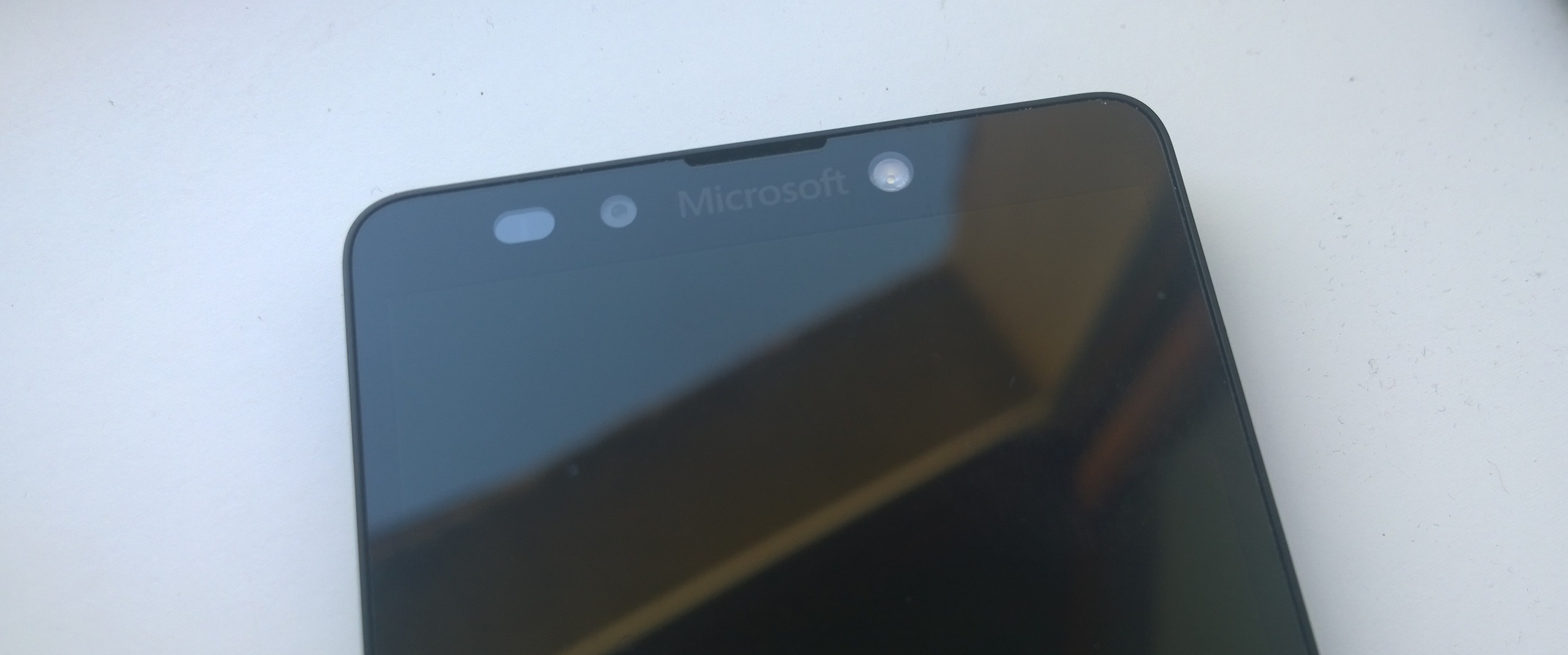 One of the biggest selling points of the original Lumia 730 was its front-facing camera. With Guilin Microsoft was planning to up their game by adding a front-facing flash. The idea is good but by using it we quickly realized why it never made it into final products.
To put it simply, a front-facing flash just isn't great. Take a single selfie and chances are you'll be blinded for a few minutes. We activated it accidentally on two different prototypes, big mistake. To make matters worse, Microsoft managed to fit a big LED flash behind the glass, which is even bigger than the rear-facing one. The flash intensity could have been tuned with software, but sadly our prototypes comes with unfinished camera software.
For reference, both flashes have a codename on our device. The rear and front facing are respectively called Stonefly and Frontstone.
Flash aside, the camera specs aren't really remarkable. It seems that the same 5 MP sensor is used on the front and the back. We, however, think that the results would be way better with a proper camera firmware.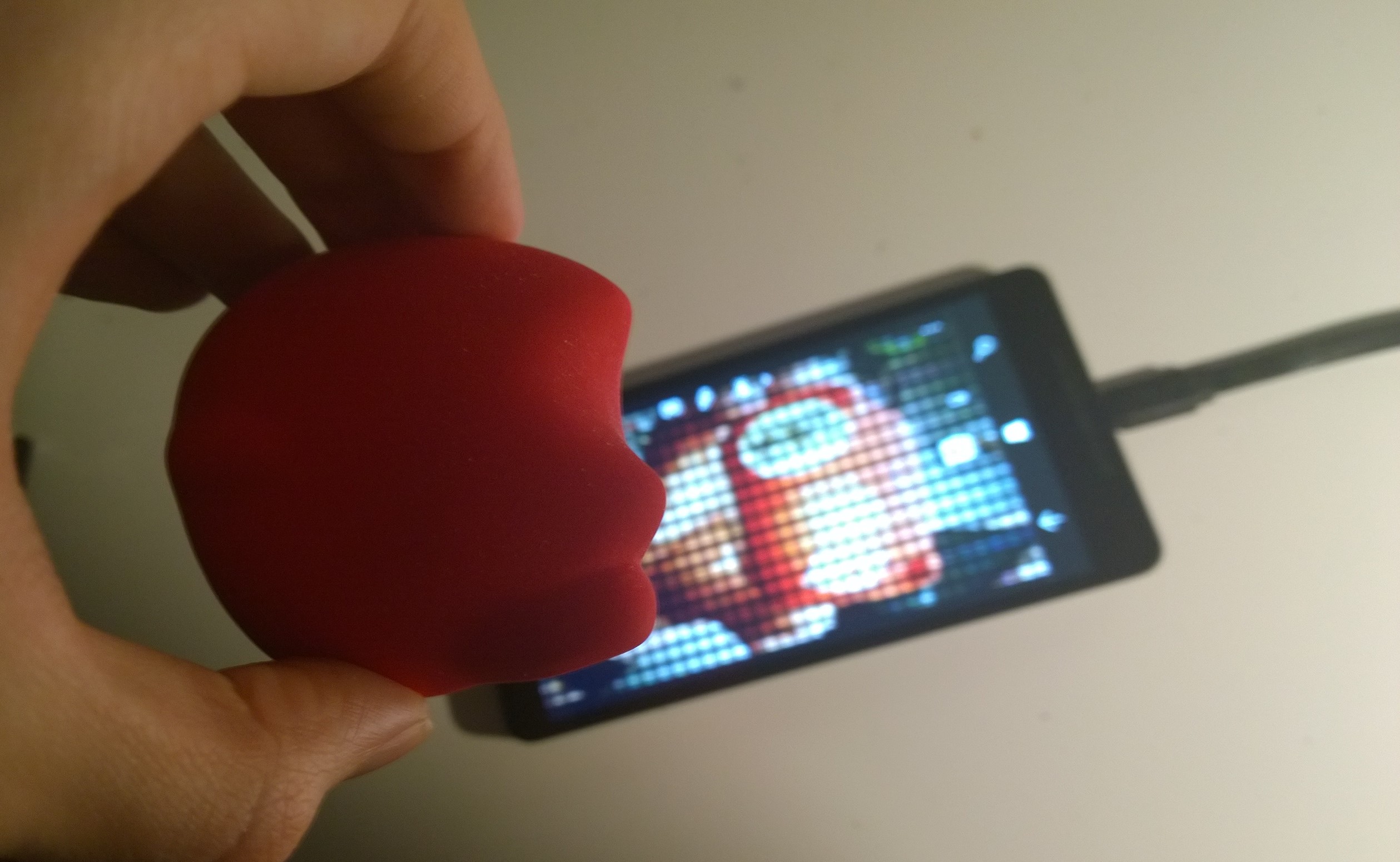 Taking pictures with this phone is a hit and miss. Sometimes the result picture ends up not being rendered correctly which proves once again how this camera software is far from finished.
For example, the viewfinder will often display a checkerboard pattern. This checkerboard pattern exists for both 16:9 and 4:3, but less noticeable for 4:3. Upon taking the pictures, they will either look fine or pinkish, but color science will look off to reality.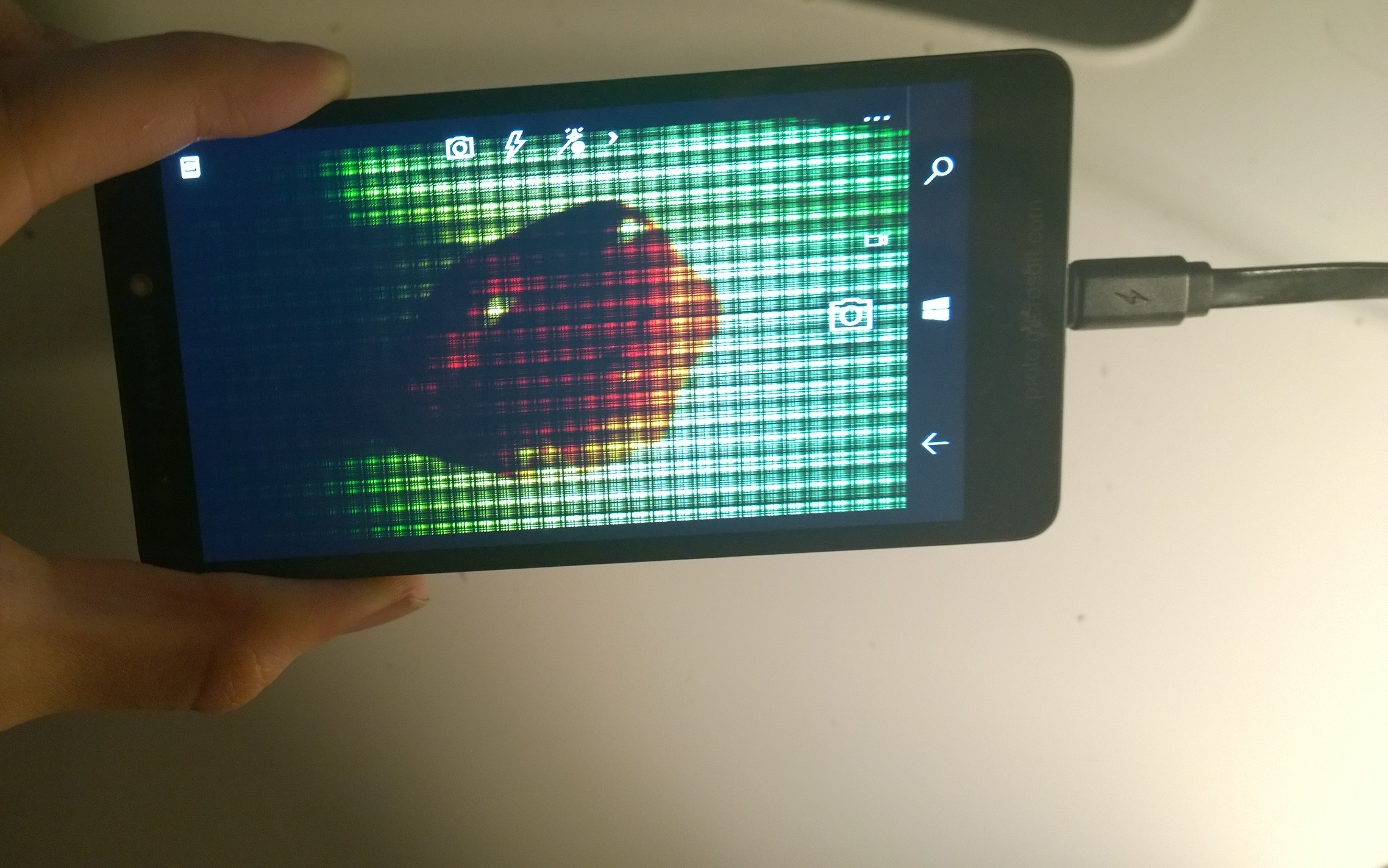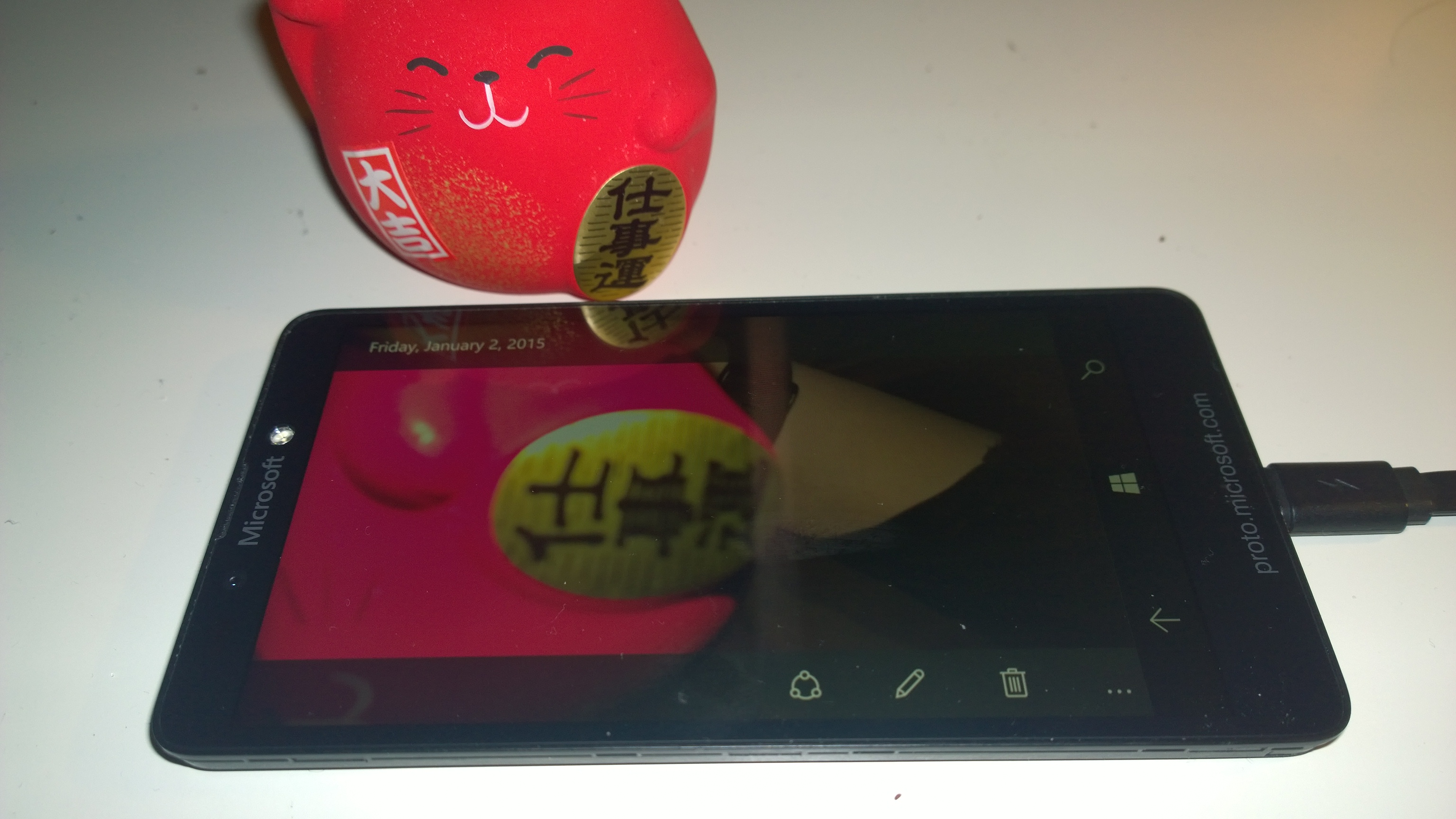 A less ordinary touch screen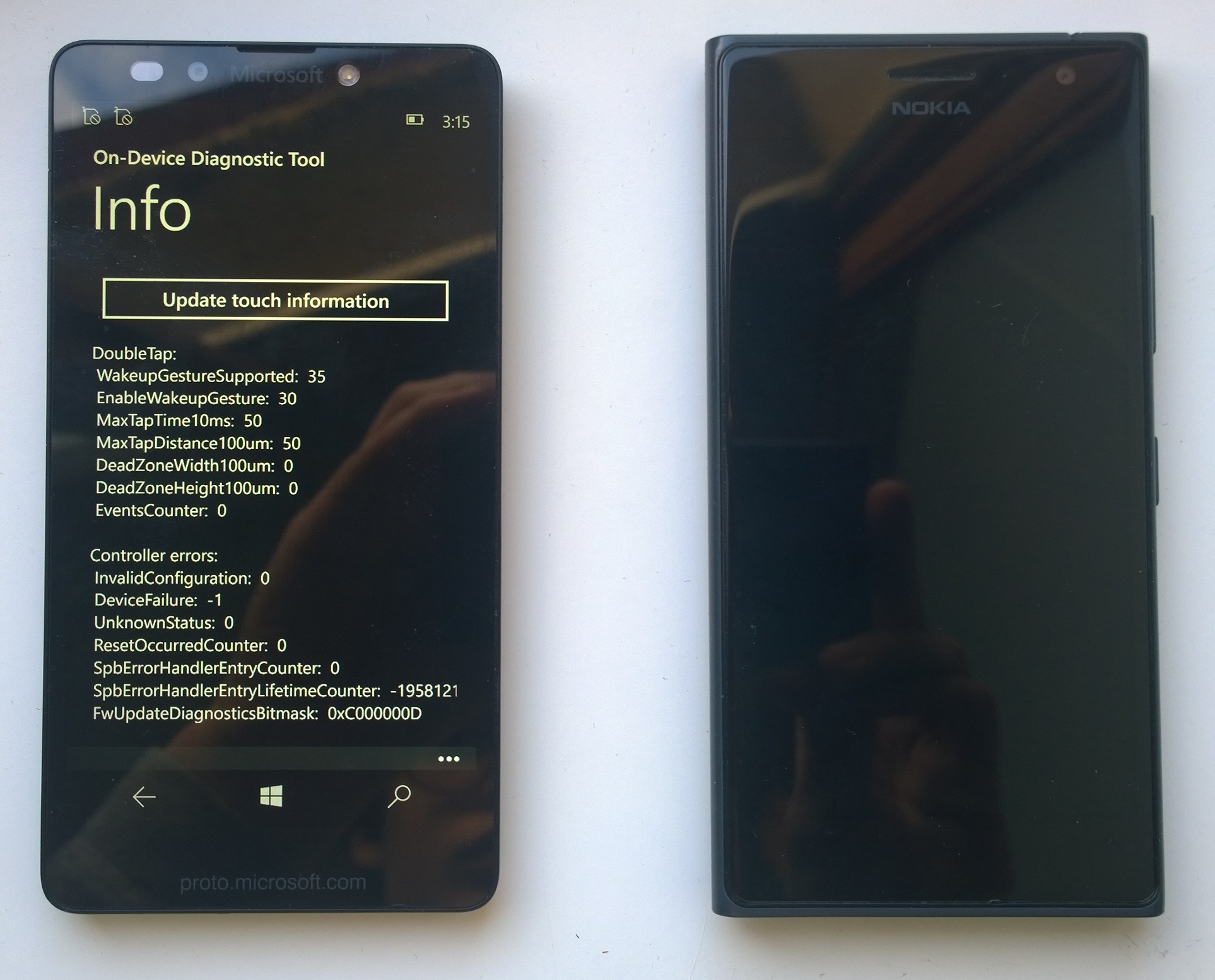 While using the device, something quickly felt different regarding the touch screen. Touch doesn't seem as smooth as the other Lumias and sometimes it doesn't respond to touch inputs. After further inspection of our device firmware, we noticed something odd. Nokia & Microsoft always used Synaptics digitizers except for this phone. Guilin has a digitizer made from FocalTouch. A quick Google search reveals that they made a single digitizer IC which has "3D touch" features.
It's an interesting choice from Microsoft. Our device doesn't feature any 3D touch functionality but maybe they were still playing with the idea? It wouldn't be a surprise for us. Microsoft and Nokia spent a long time trying to get a 3D touch technology to market, tracing back to the Lumia 800 days according to our sources.
The battery
This device runs on an unusual 3.7 battery. Model BL-L4D seems to be made specifically for this device and at 2020mAh it's slightly more powerful than the one found in the Lumia 650 while also being slightly smaller. We can assure you that this battery is very difficult to find. The one in our possession doesn't seem to last a lot, maybe due to its age. It could also be due to the unfinished state of this device firmware.
By peeking at our device firmware we found one extra driver making sure nothing goes wrong with the battery. We also noticed a few extra sensors to monitor the battery. This makes us not confident about this device, but we think Microsoft was experimenting with the battery at the time.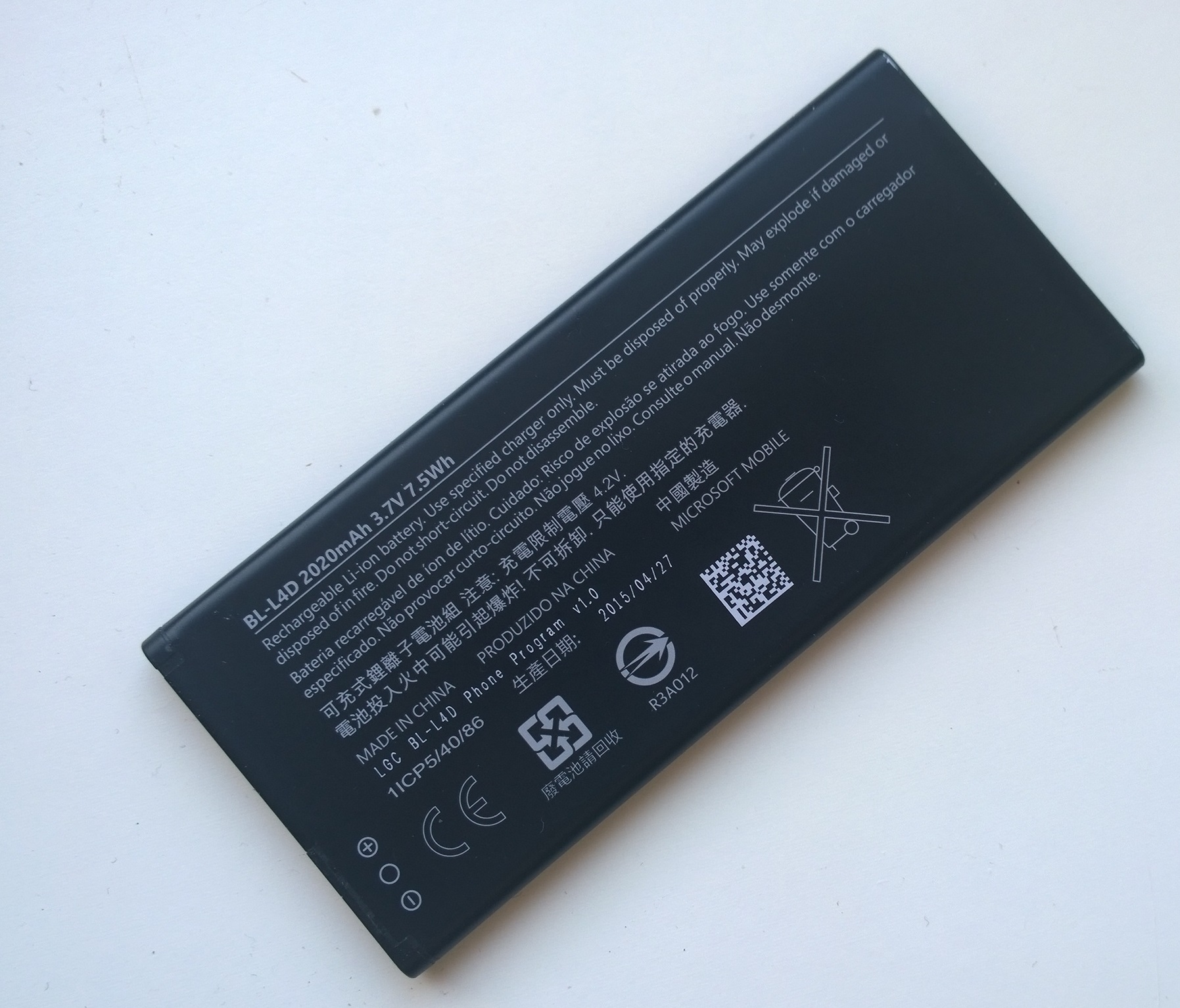 This device essentially feels like a Lumia 550
Apart from the front, this device back feels a lot like the Lumia 550. It would seem only the speaker hole is different. Even the specifications seem to match the Lumia 550, Snapdragon 210 and 1GB of ram. This phone feels more like a low-end phone than the mid-ranger a Lumia 750 would be.
Moreover, the Lumia 650 feels way more premium than Guilin. This phone features an LCD screen, and not an AMOLED one like what the Lumia 650, and 730 had. We always felt like the Lumia 650 felt way too premium for it to be in the 6xx range, but this 750 feels like the opposite.
Apart from slightly smaller bezels, this device feels like a tough sell with the Lumia 550 and 650 alongside, unless the cameras ended up being the differentiating factor for consumers.
[URIS id=1516]
Where the Lumia 730 featured Nokia's Fabula design, this new 750 in comparison feels rather boring. It has a flat poly-carbonate back with rounded corners, but nothing extraordinary. Once again, the Lumia 650 shines more in that area compared to the 750 or the 950.
Conclusion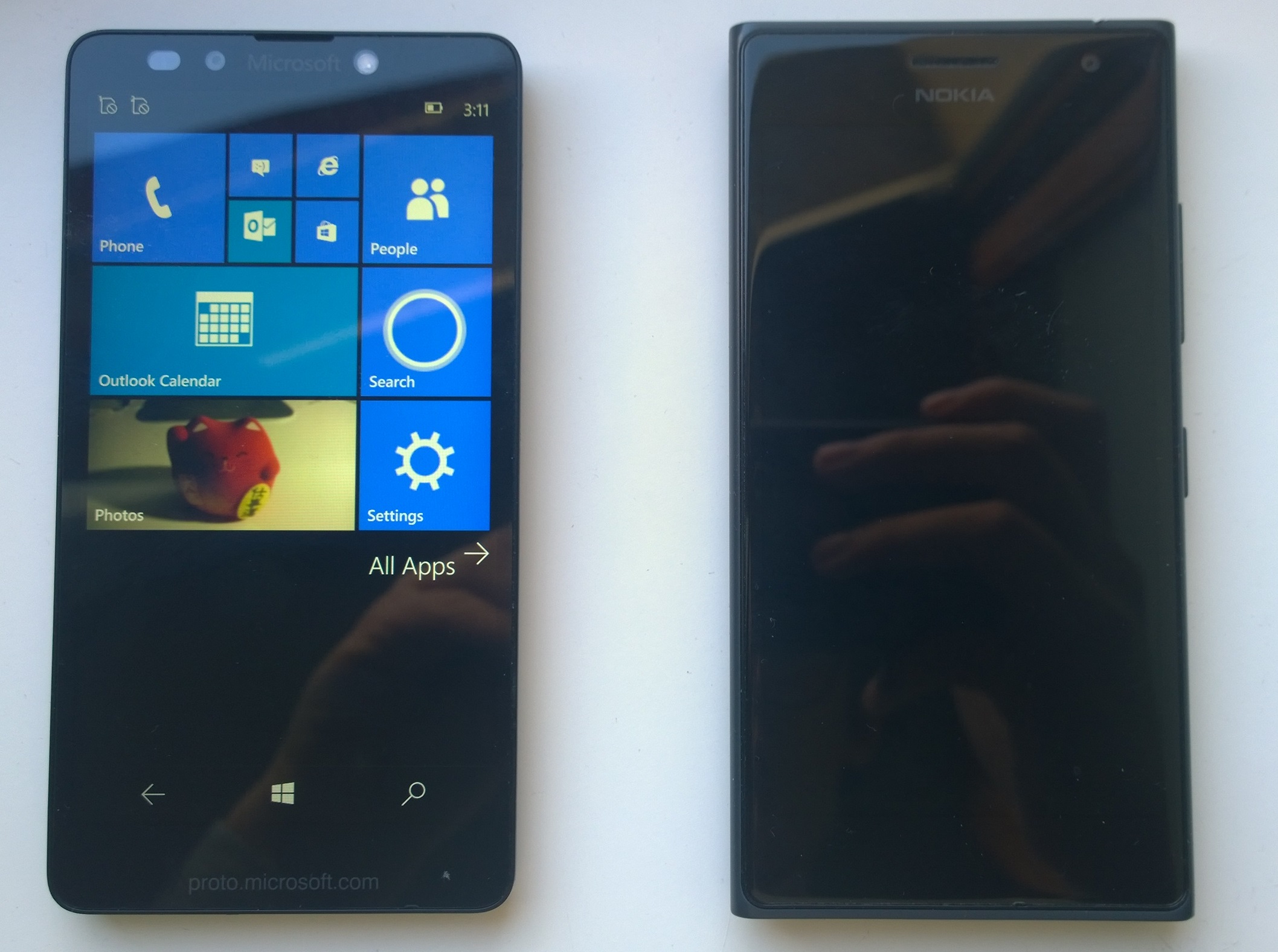 In the end we don't really see to who this phone was targeted at. It doesn't feature any remarkable specification that differentiate it enough from other low and mid end Lumias. Maybe it was once again targeted at the selfie addicted? We're not sure and without a more polished firmware, it's hard to tell. By judging it in its current state, keeping it "alive" in the Lumia family would have been a wrong choice.
We're sure the team realized this and killed it early in its development. It's a shame it got cancelled. We think the correct choice would have been to change its target audience. Improving its SOC and cameras would have made it a perfect 750.
What do you think about Guilin? Should it have been a Lumia 750 or a low end Lumia like the 550? Did Microsoft make the right decisions or they should have re-purposed its design on a higher end phone? Leave your thoughts in the comment section below.
If you liked this post, please consider donating to help the site running. We're only a small team of two enthusiasts writing about these old devices and their history during our free time. Thank you.